All the puzzle solver who are looking for the 5 letter words with IN in the middle can check this page and follow the wordle list to solve today's word game.
NYT Wordle is a fun word game that helps to increase vocabulary skills but sometimes It's really hard to Solve 5 letter word puzzle game without taking hints. If you struggle to find more English words and are clueless to guess the next word then this wordle guide will help you to find words that contact a given letter in a specific position. If today's Wordle game Has words that Contain IN in middle (__in_) then, you can try out the list Given below to find the correct Answer for today's word puzzle game.
All 5 Letter words that Contain IN in Middle-Wordle Hint
Here is the list of all Possible English five-letter words that contain these (I, N) letters in the Middle position as 3rd, and 4th letters. Sometimes the list contains many words so the best practice to narrow down or find the best word is to remove all words that contain letters that you eliminate in today's wordle's guesses.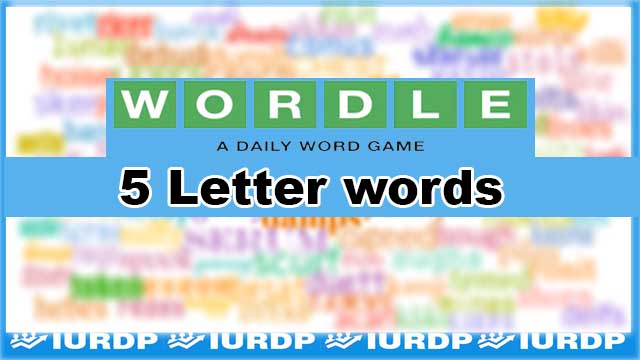 5-Letter words with IN in the Middle List
stink
print
lying
fling
bring
rhino
using
drink
point
brine
being
brink
cling
saint
twine
sting
rainy
aging
swine
grind
aping
blink
clink
china
icing
spiny
doing
dying
flint
glint
suing
stint
faint
urine
vying
blind
tying
whiny
joint
shiny
paint
briny
swing
opine
owing
think
spine
sling
ovine
taint
eking
thing
slink
wring
whine
eying
going
shine
acing
acini
ahind
ahing
ahint
aking
aline
amine
amino
amins
avine
awing
axing
ayins
azine
beins
bling
blini
blins
bliny
boing
boink
brins
cains
chine
ching
chink
chino
chins
cline
clint
coins
crine
cuing
daine
daint
djinn
djins
duing
dwine
ehing
elint
ering
exine
exing
ezine
faine
fains
feint
foins
gains
grins
gwine
hains
haint
hoing
hying
imine
imino
iring
joins
kaing
kains
koine
loins
mains
meins
meint
meiny
noint
nying
ohing
oping
pains
peins
piing
pling
plink
poind
prink
pyins
quina
quine
quino
quins
quint
raine
rains
reink
reins
rhine
roins
ruing
ruins
saine
sains
seine
shins
skink
skins
skint
spina
spink
spins
suint
swink
tains
teind
teins
thine
thins
toing
trine
trins
tuina
twink
twins
twiny
veins
veiny
wains
whins
zeins
That is all possible 5 letter words with IN in the Middle as third and fourth letters. Hope our list helps you to find the wordle or 5 letter puzzle answers that you are working on. Explore our Wordle Section to find more hints!