Here is the list of 5 letter words Containing SAT in them (In any Order) that will help you to solve today's wordle puzzle and keep your strike up.
It's really hard to Solve 5 letter word puzzle game daily without taking hints because some words are really hard that required a few word hints to guess the puzzle for which you're working on. If today's Wordle or any word-related puzzle contains words that contain SAT letters then, you can try out the list of words mentioned below to find the correct Word.
All 5-Letter words that Contain SAT Alphabets
Here is the list of all English five letters words that contain these (S, A, T) letters in any position i.e First, second, third, fourth, or fifth place. There are many five-letter words in the list so you have to figure out the words that do not contain today's word or are in misplaced positions. Eliminate the words that do not fit for your possible solution and in that way you can easily narrow down the full list.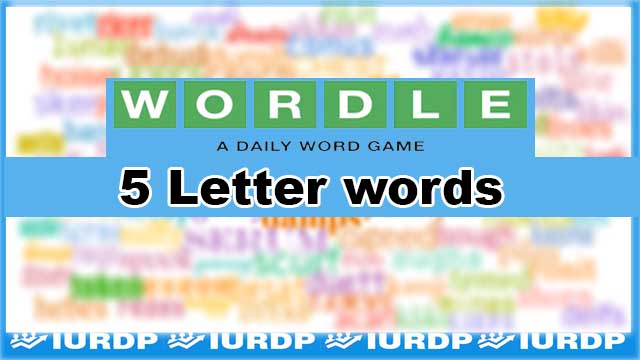 Tips: Try to use the words that contain most vowels or commonly used English words.
5-Letter Words Containing SAT in them List
angst
artsy
ascot
asset
baste
beast
blast
boast
caste
coast
feast
haste
hasty
least
nasty
pasta
paste
pasty
patsy
roast
saint
salty
satin
satyr
saute
scant
shaft
shalt
skate
slant
slate
smart
splat
squat
stack
staff
stage
staid
stain
stair
stake
stare
stark
start
stash
state
stave
stale
stalk
stall
stamp
stand
stank
stead
steak
steal
steam
strap
straw
stray
swath
sweat
taste
tasty
tease
toast
trash
vista
waist
waste
yeast
That is all possible 5 letter words that contain SAT Letter. Hope our list helps you to find the wordle or 5 letter puzzle answers that you are working on. Explore our Wordle Section to find more hints!